Embedded Digital Illumination Module
E5-DiLL
First of all, HD resolution is not just for video professionals anymore. All kinds of people now enjoy readily available, seems like high resolution video in their everyday life. This means the market demands a high image quality and HD resolution portable projection solution.
As a result, Colorlink Japan has developed a pico-projector module to meet this market demand.
With its tiny size, Colorlink Japan's E5-DiLL pico-projector module can be embedded in any application, delivering an HD-resolution image everywhere you go.
Features

It can be embedded in wide variety of application
HD 720P resolution with 0.26" LCoS panel
High optical efficiency by ColorLink Japan technology

 E5-DiLL

 
Dimension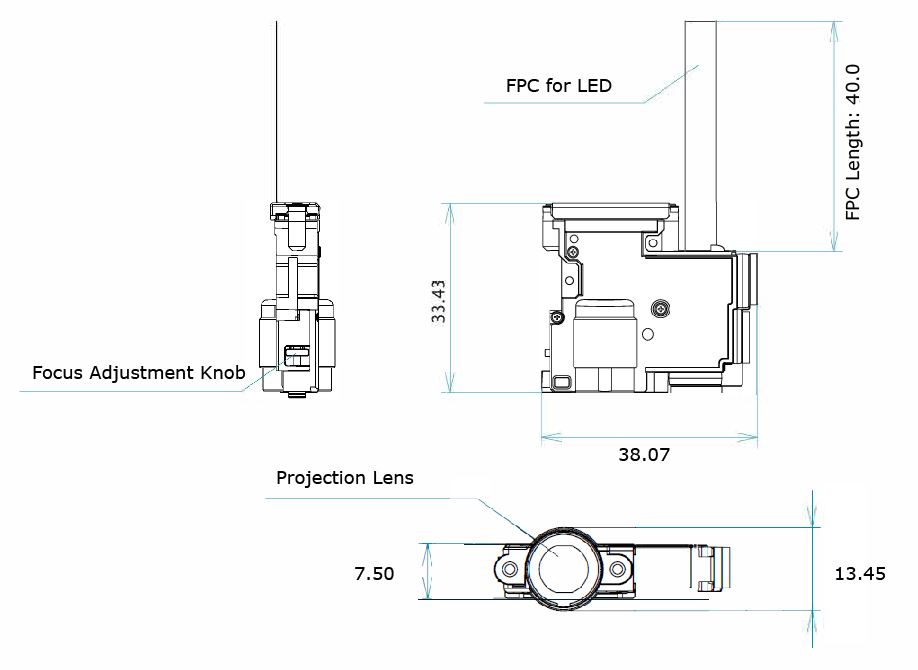 System Diagram

Driver, FPC for LCoS & Heat Sink are required.