Sun Light LED
Sun Light LED is a unique technology to realize natural sunlight by LED technology. LED has well known advantages such as "Eco friendly", "Long life", "Color tunable", "Lower damage for material due to less heat/UV " and "Quick response". Sun light LED also has equivalent quality of light with natural sun light.
More details: please contact us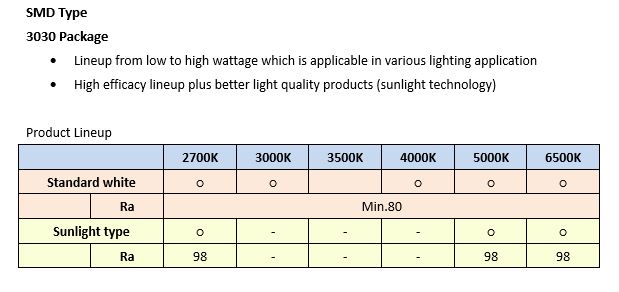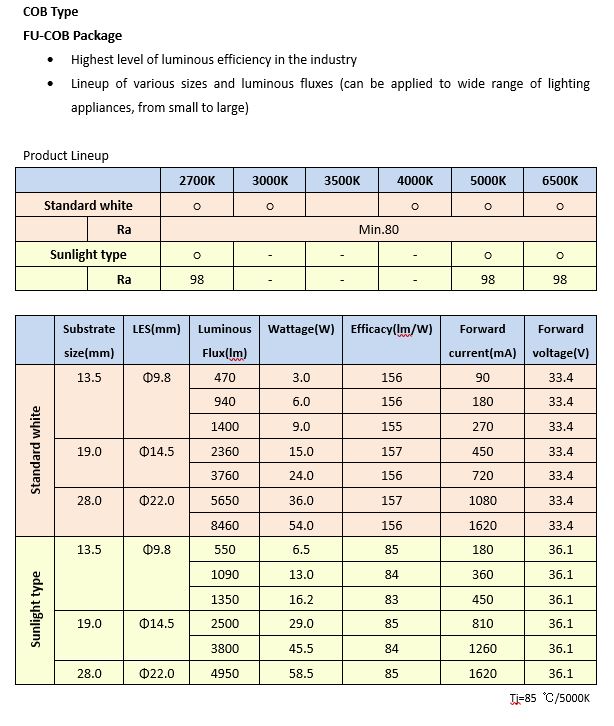 Emission Spectrum
Red, Green and Blue of phosphor is mixed and becomes white.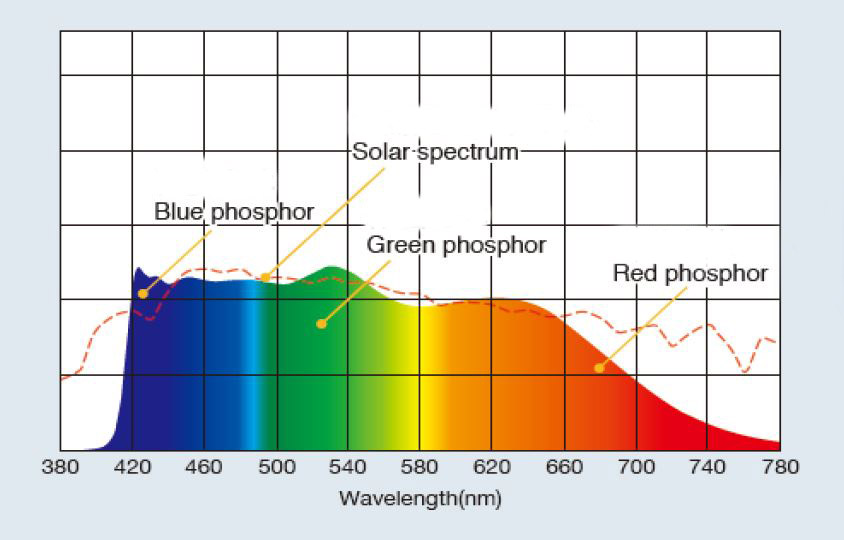 Color Rendering Index: (R1 to R9) = 100,   Special Color Rendering Index: (R9 to R15) = 100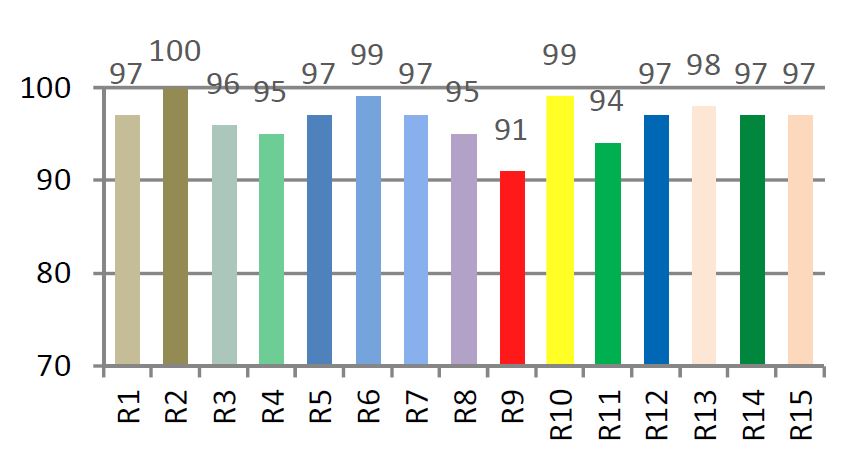 More details: Please contact us